Jim and Yvonne's New Home in N. Carolina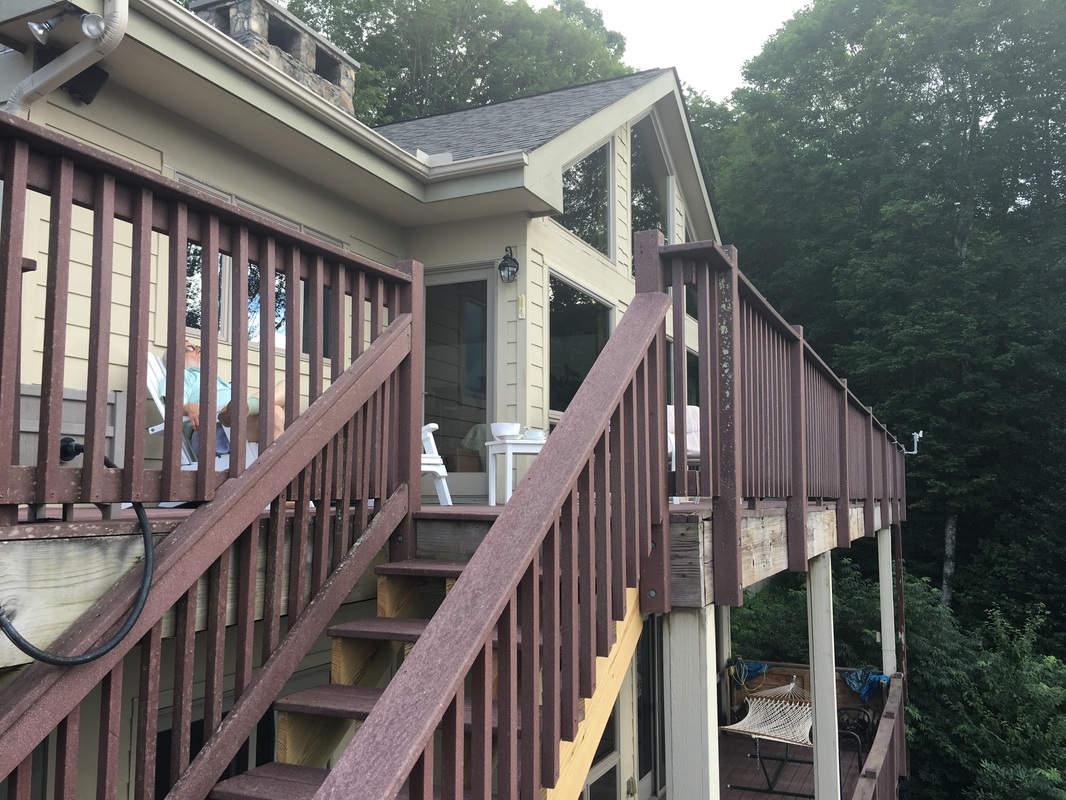 Above: Back of House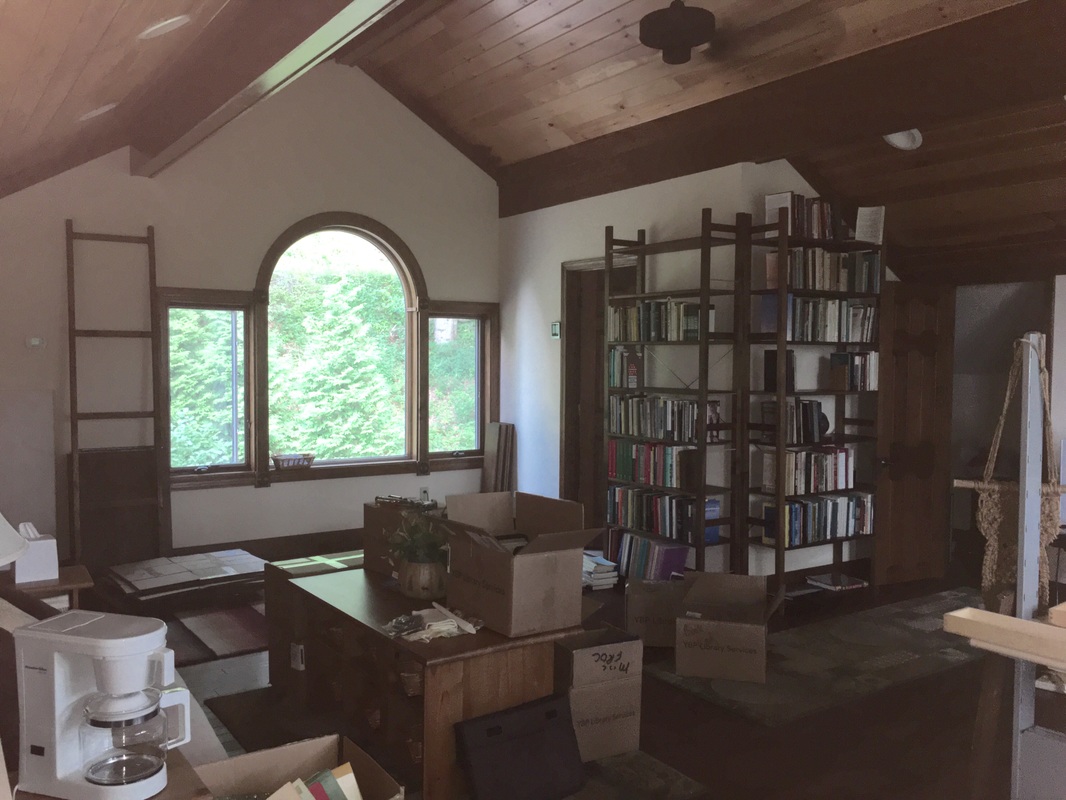 The FROG (finished room over garage)--Jim's Office.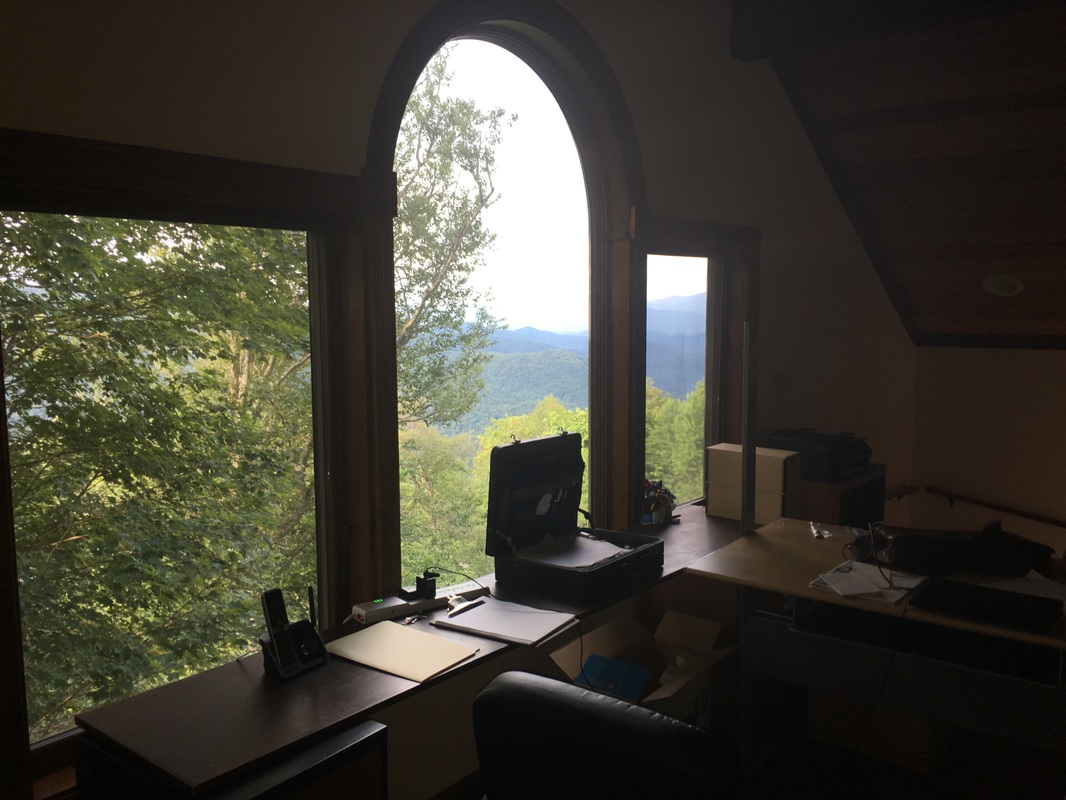 Looking out the back window of Jim's office, the view from his desk.


180 degree Panoramic view of the main floor living area.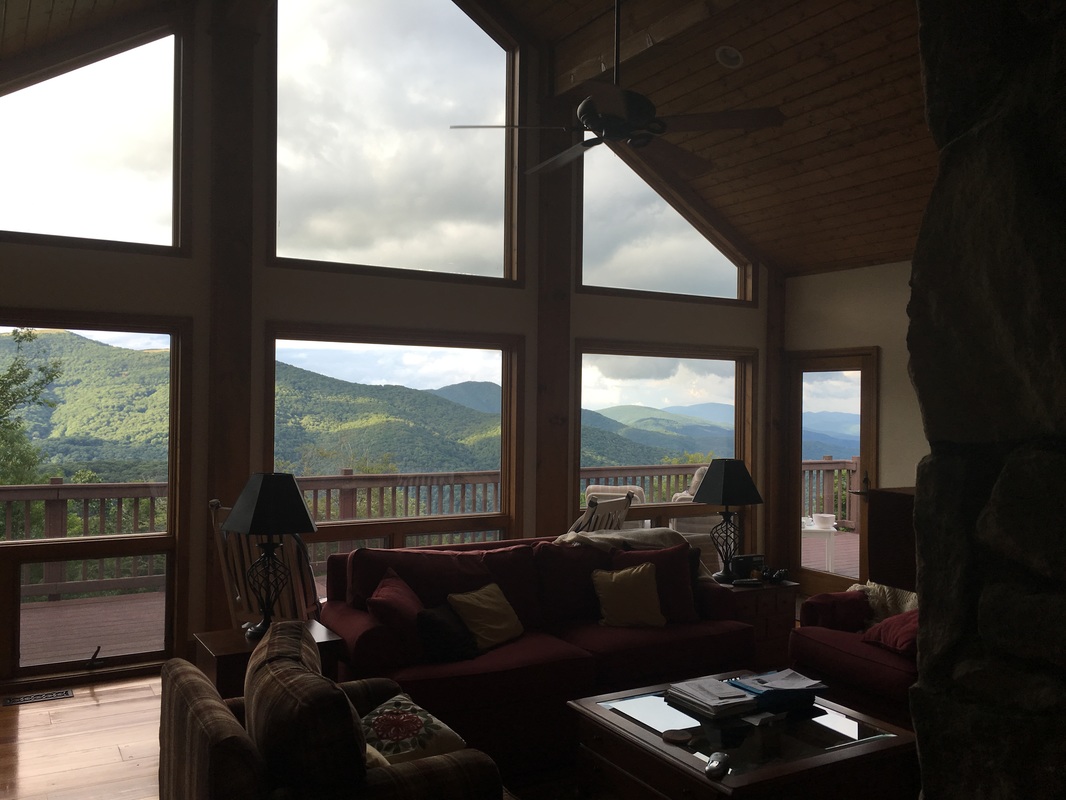 View from the main floor living room.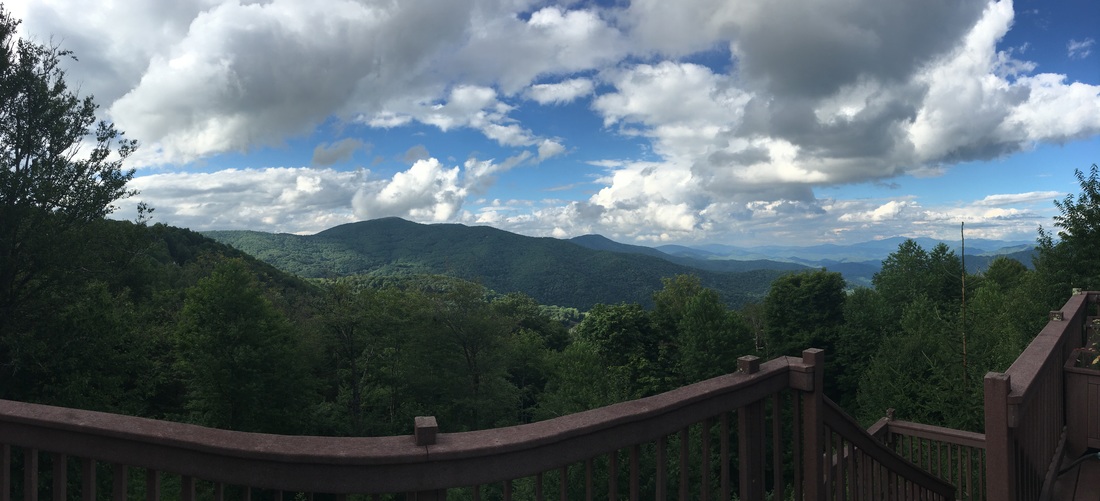 View off back deck. This is a panoramic view (about 160 degrees) which makes the deck railing look bent. It is really straight.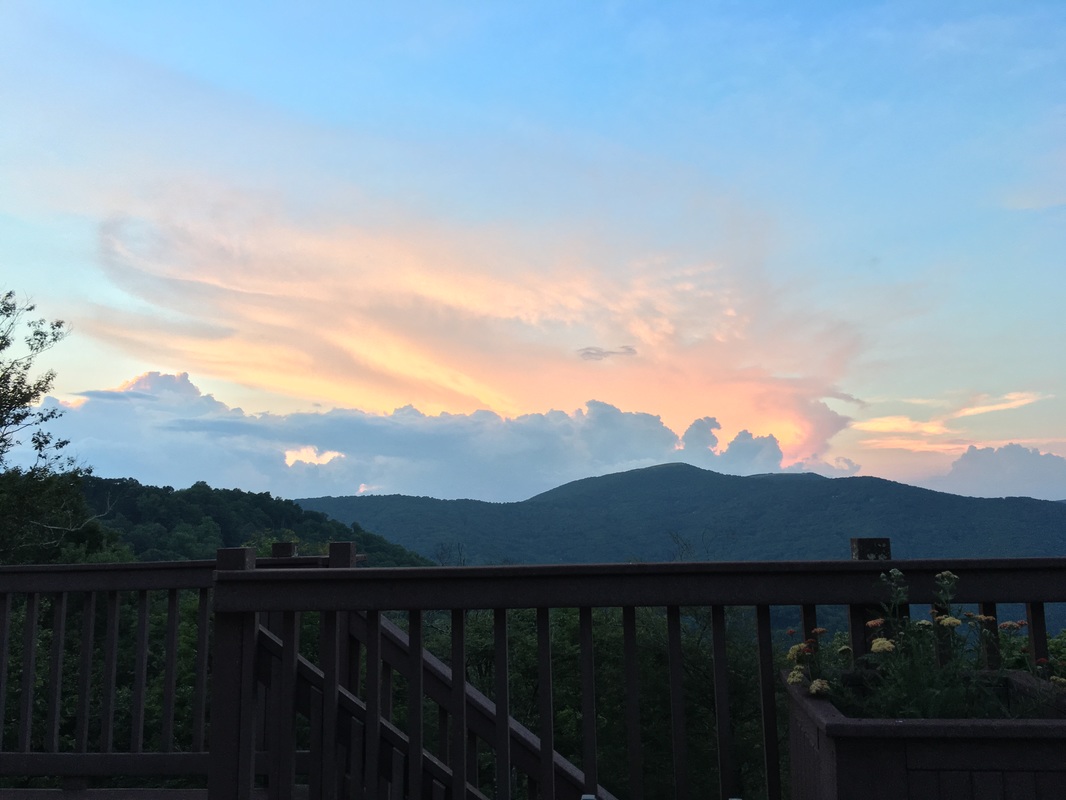 N. Carolina Smokey Mountain Sunset
Time-lapse video of cloud rising from the valley. This was over about a 5 minute time period.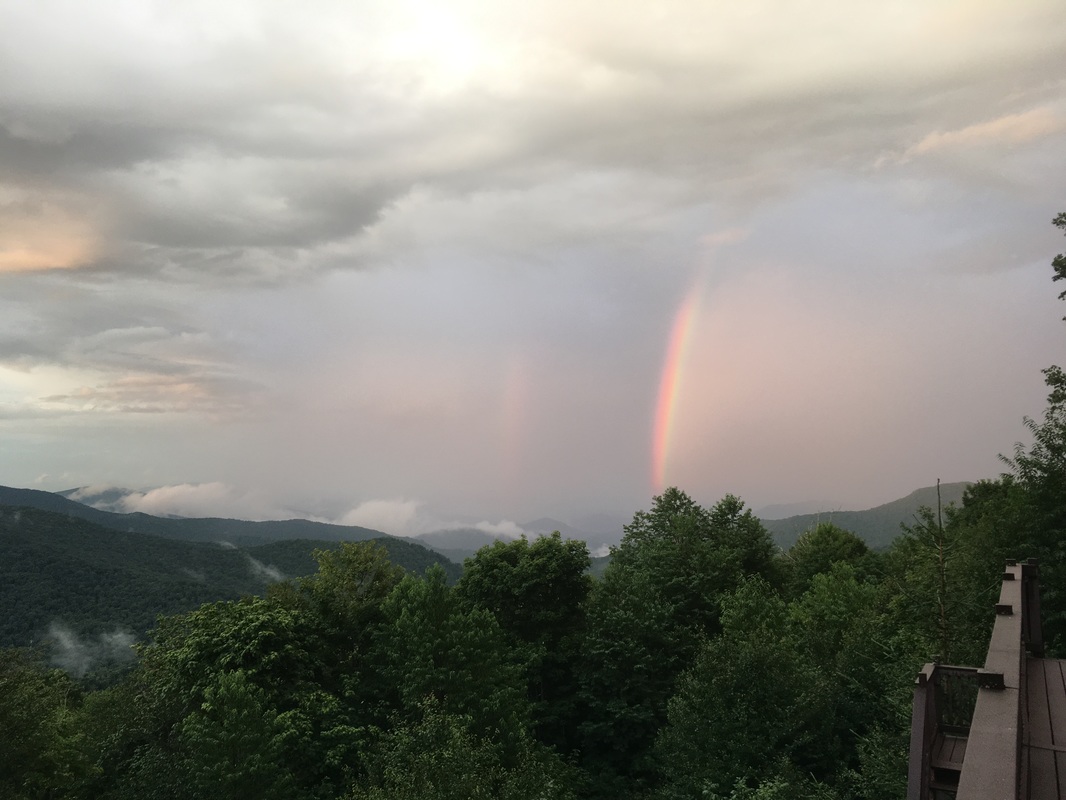 View after a rain shower passed through on July 29, 2016